We caught a flight from Southampton to Austria early in the morning.
Kelsi and I: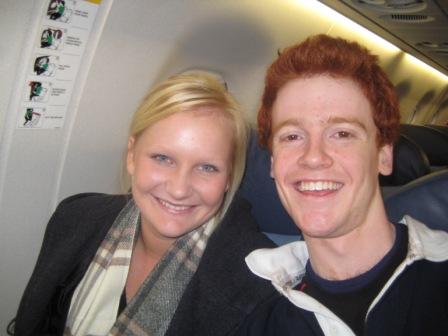 Emily and Sean: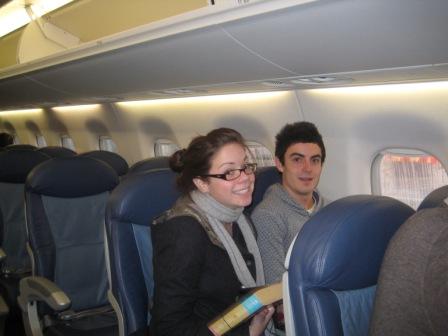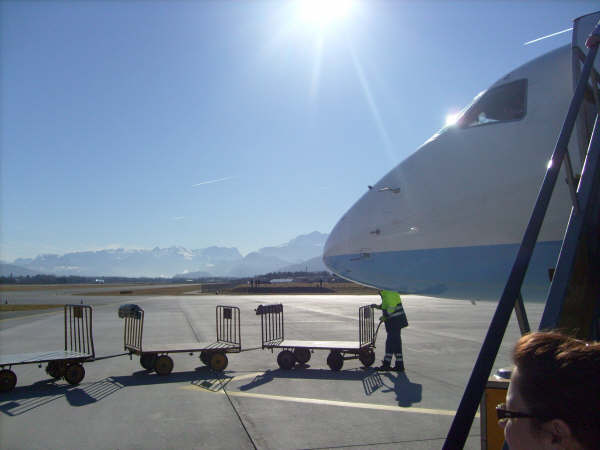 We flew in over the French alps, which eventually linked up to the Austrian alps (I think). Absolutley magnificent!
We arrived in Salzburg, and then caught a bus to the Tirol ski area. After about an hour, we arrived in St. Johann.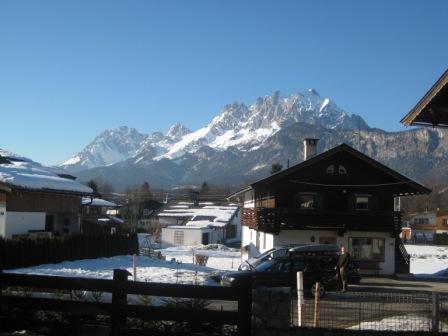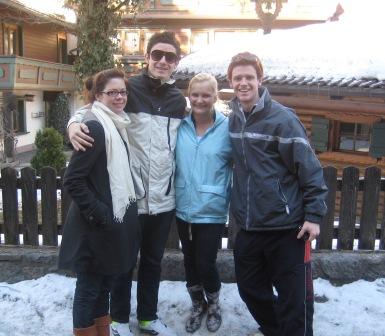 We checked into the hotel and then went for a walk around St. Johann. We had a walk through the markets. Lots of 'real' louis vitton handbags etc. And sean bought this funky hat which he skied in for the rest of the week: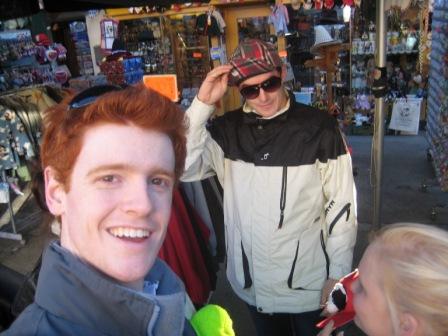 We also found some cool hats: (didn't buy them though)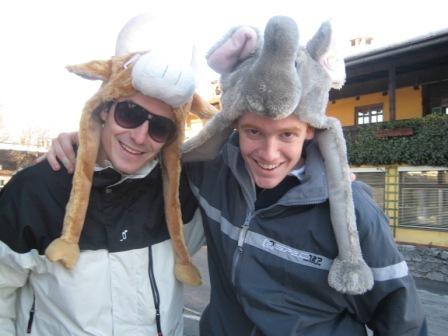 The next day… skiing!      🙂