Next mornig, we got up early to hit up the slopes. The ski runs go on for miles and miles, so you have to take a gondola (not some crummy little chairlift) from the bottom of the mountain to the top. Takes about 15-20 mins. The view was spectacular! At the top of the mountain, you have a panormaic view of the austrian alps: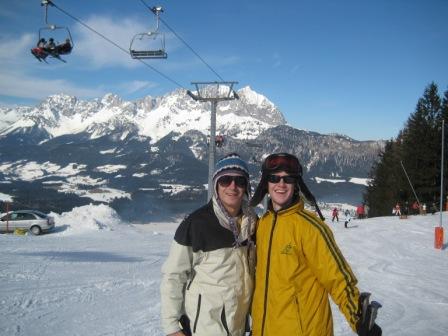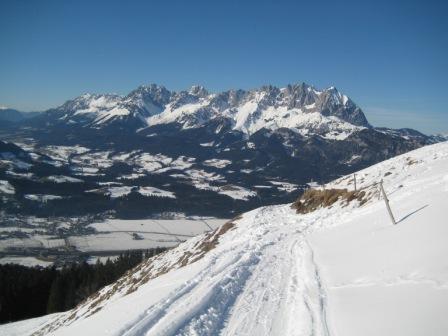 Me and Kelsi on the ski lift: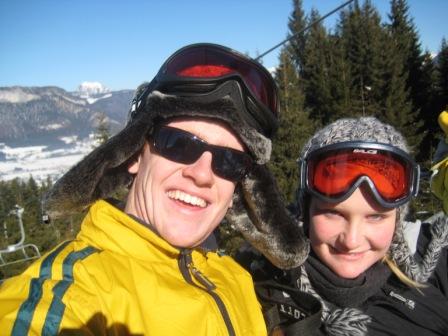 This is a pic I took whilst skiing. There were views like this on every single ski run: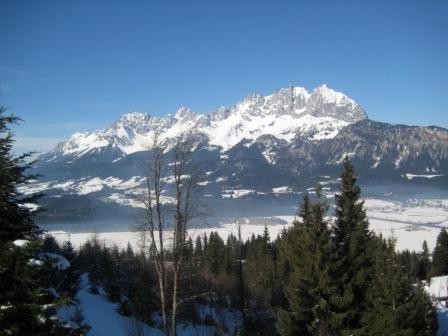 We had absolutley fantastic weather! Blue skis all week!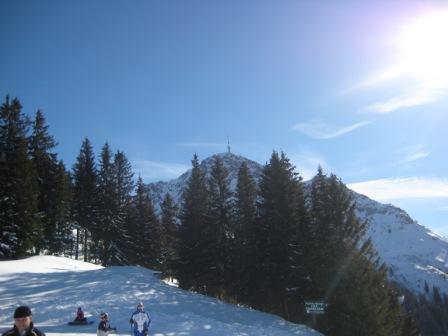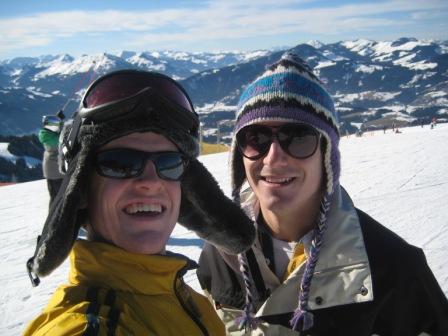 One of the runs: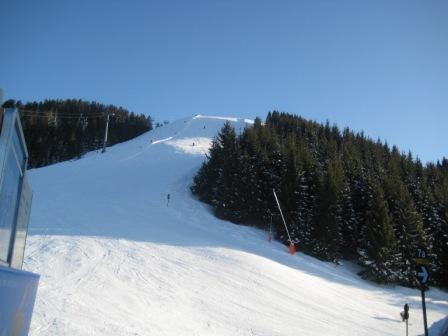 Just chillin       🙂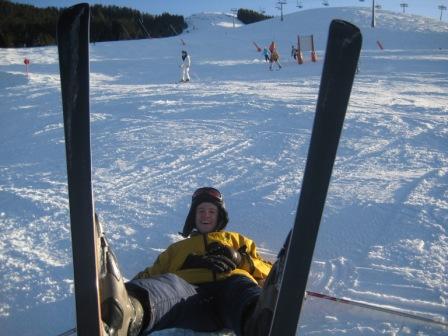 Awesome fun