Just another couple of days and then i'll be on my 9 week summer holiday of Europe!
 The plan is:
Fly to London for a couple of days before heading over to Spain to see running of the bulls festival. My money's on the bull.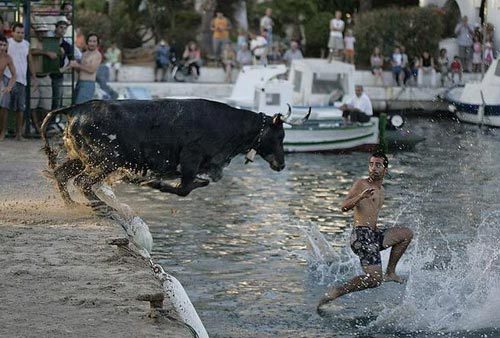 Next is to Athens for an 'easycruise'. We'll be visiting the Greek Islands and Turkey.
Then back to London to begin my 3 week Topdeck tour of Europe. It's only for 'gappies', so it should be awesome! First we head over to Paris, make our way across to Switzerland, then Nice, Florence, Rome, Venice, Pag Island in Croatia, Slovenia, Austria, Prague in the Czech Republic, Germany and Amsterdam before finally returning to London!
I'll be trying to keep the blog running, but because i'll be constantly on the move it may prove a 'wee' bit difficult.