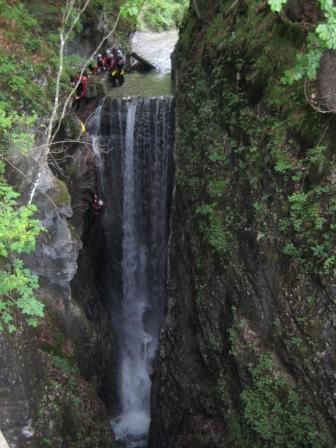 A crazy sport! You climb to the top of a mountain, and go straight back down it by abseiling, jumping, swimming and falling through the canyons! First we climbed the up the Austrian Alps, and then put on layers of wetsuits to protect against the freezing cold water. It comes straight from the snow-topped peaks – SO IT WAS FREEZING!!!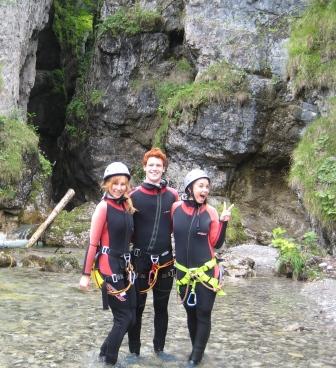 Abseiling is hard enough, but then through in a waterfall with thousands of litres of (freezing cold) water, and it's a real challenge!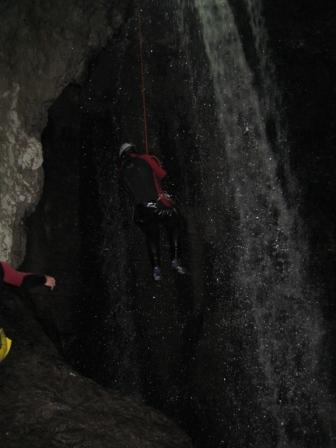 …or you could just jump!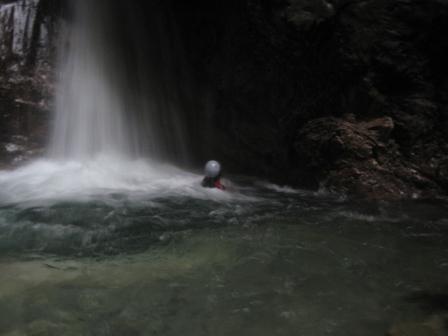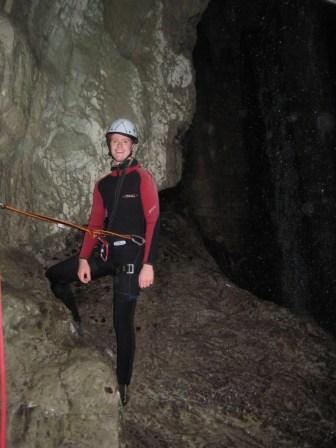 Team X-treme!